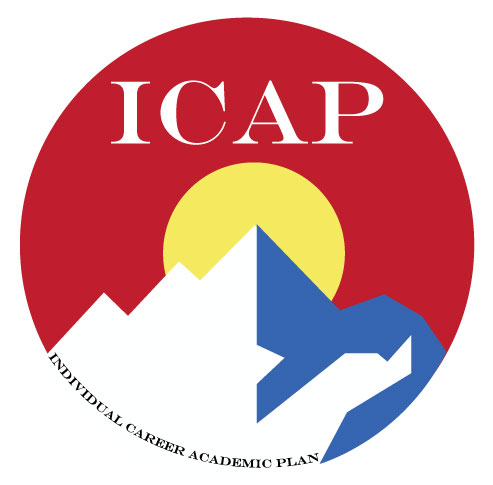 Individual Career and Academic Plan (ICAP)
Purpose and Meaning
Developing a sense of purpose and meaning for your life is incredibly important to a person's overall well being.  Paul Chappell, founder of Peace Literacy, believes purpose and meaning is more important to getting our needs met than water, shelter, and food.  He says, "What Maslow's hierarchy of needs does not take into account is how purpose and meaning help us get our physical needs met...purpose and meaning is a foundational need through which you can more reliably get your physical needs met.  We are the only species on the planet that can have food, water, safety, shelter, freedom, and good health and can still suffer from depression and self-harm." 
The ICAP process at Timnath Middle-High School is designed to help students explore what is important to them, learn where their natural strengths lie, and identify how they can apply their own values into work that they will derive a sense of purpose and meaning from throughout their life. Students will develop a vision for their life while learning practical steps that they can take towards making that vision a reality.   
Post-Secondary Workforce Readiness
By graduation, students at TMHS will demonstrate knowledge and skills specific to employment in a range of occupations in a career field.  Throughout high school, students will be exposed to opportunities to gain career awareness, explore career options, apply learning through practical experience and train for employment.  Students will be able to articulate the type of postsecondary education and training required for their chosen career field.
Individual Career and Academic Plan (ICAP)
An Individual Career and Academic Plan (ICAP) is an electronic record of the multi-year, dynamic process that intentionally guides students as they explore career, academic and postsecondary opportunities.  With the support of adults, students develop awareness, knowledge, attitudes and skills to create their own meaningful pathways to be career and college ready.
Why an ICAP?
Three out of four jobs in Colorado will require education or training beyond high school. When students take the initiative to complete a meaningful ICAP, they find out which pathways fit their learning styles and their unique talents, which careers ignite their imagination and what kind of training and academic experiences will prepare them for in-demand jobs now and for jobs that may not yet exist when they graduate from high school.
When do students create and update their ICAP?
At Timnath Middle-High School, students will begin the ICAP process in 6th grade. With the help of parents, teachers, and counselors, students have the opportunity to update their ICAP each year through the school's curriculum.  This will include one-on-one "Spark Interviews" with school staff to help students develop and clarify their values and vision for their future.  Students will utilize Xello to take interest-inventories, research and learn about different career pathways, and research post-secondary education programs that align with their goals.  Practical steps will be taken based on these goals, including course planning for middle and high school and identifying experiences and training that can further clarify their path.